What do women need to succeed in the Asian insurance market? | Insurance Business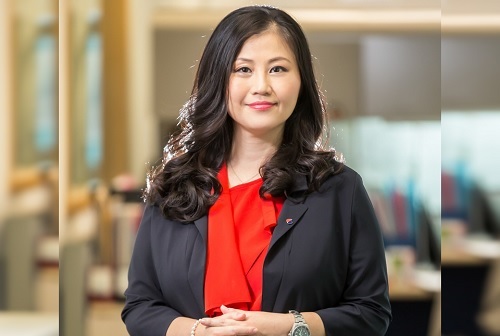 As the insurance industry seeks to become more diverse and inclusive, women are now rising up the ranks, but there are not enough of them. Though proceeding slower than desired, progress is happening thanks to the efforts of several trailblazing women leaders.
Insurance Business spoke with Iris Yuet (pictured), executive officer, corporate services, at MSIG, about her insurance career, which spans over 30 years, and the qualities she believes will equip women for success in the industry.
"I was fresh out of school during the time when the Hong Kong market was booming, and while I had a preference to join a financial institution, I was keeping my options open," she said. "MSIG Hong Kong went by another name back then and only had around 40 employees. The position that was offered was for a role within the management office, which to me seemed like a great starting point to gain exposure and experience."
According to Yuet, prior to joining MSIG, she never thought about joining an insurance company because, at that time, the perception of the industry was not very positive and linked to pushy salespeople who were just trying to hit their sales targets.
"However, my boss then explained to me about the role of insurance and, with an open mind, I decided to give it a shot," she said. "With that, it's been almost 30 years in the general insurance industry and I never regretted taking that leap of faith. As I understood more about the industry, I grew to understand our purpose and am proud of the work that we do."
Later, Yuet was promoted and tasked with managing the human resources and administration departments. Shortly after, a position opened up in the finance department, and she was encouraged to oversee it. Despite not being trained in finance, management urged her to take on the role and also advised her to further her business management skills through a CPA course.
"That was how I became a Chartered Accountant," she said. "I was appointed director and general manager in 2005. In 2006, which was also the time of globalisation, I was invited to work in our head office, Mitsui Sumitomo Insurance, and, after two years, I became the first female general manager in its international department. In 2009, I relocated to Singapore to manage the post-integration of MSIG after our acquisition of Aviva's general insurance operations in Asia."
Currently, she heads the corporate services department within the Asia regional office, covering human resources, learning & development, brand & communications, business excellence and administration. The department supports the daily operations of the regional office and also provides overall strategy and direction across 14 markets for specific business functions.
"I personally did not feel discriminated against as a woman in insurance," Yuet said. "In fact, it sometimes works in my favour when the organisation is seeking diverse opinions on a certain topic and I will be approached because I offer another perspective. I am fortunate to be working in an organisation that values diversity and opinions. However, I do recognize that more representation of women is needed in the upper management positions."
Read more: Making the climb into leadership – "no grit, no pearl"
As for the qualities needed for women to rise through the ranks in insurance, and perhaps other industries, Yuet named three: authenticity, trust, and courage.
"We should always be genuine and authentic," she said. "Women don't have to behave in ways that are viewed as more masculine to be successful or to command respect. People are naturally attracted to those who are authentic because they know they can be trusted. It is only when we are at ease with who we are can we provide a firm foundation for us to live by our values, stand behind them and represent them.
"Women should also trust themselves. Trust in our ability to learn, to be able to step out of our comfort zone. I was thrust with huge responsibilities throughout my career and every challenge was an opportunity for me to grow stronger and better. Looking back, I was glad that I did not shun any of the challenges that came my way and trusted in my abilities to overcome them.
"And that leads me to courage – we should have more courage to share more and give our opinions. It takes courage to step out of our comfort zone, to lead and to be heard. We should take the courage to speak up and share our views because, when done right, it can greatly shift culture for the better. Diversity in views does make for a better organisation."
Outside of insurance, Yuet says she is quite a foodie, and she also takes tennis lessons to keep fit.
"I am also starting to engage with my community more, consciously listening to what others have to say and appreciating the different backgrounds and points of view of people from all walks of life," she said.
Had she not been in insurance, Yuet believes she would be in a career related to teaching, coaching, or philanthropy.
"I enjoy developing people and guiding them to perform their best," she said. "Perhaps it is because I am from an industry with a strong purpose and where people are at the heart of all we do, that I derive satisfaction and purpose in this area."